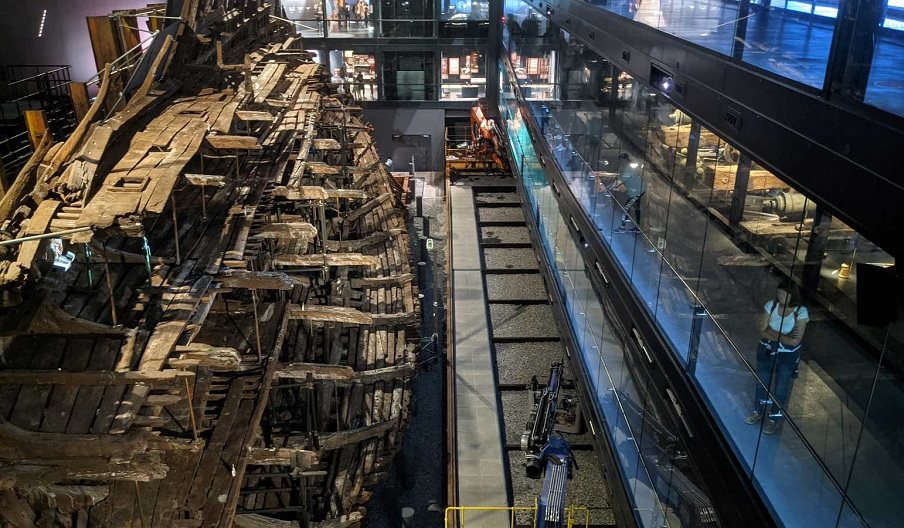 About
Every month the Mary Rose holds Relaxed Opening or Lights Up mornings where, from 10am to 12pm, the lights in the museum are at a higher level and the sound effects are turned down. As always, the wonderful team of volunteers and staff will be on hand to guide visitors through the experience.
The environment within the Mary Rose is designed to create a stunning atmosphere and display, as well as helping protect the delicate collection of objects within the gallery showcases. However, it understands that visitors with a visual impairment or those with other medical and physical conditions, such as autism or dementia, can find the lighting levels, as well as the sound effects, to be a challenge.
Please note that, at this higher lighting level, some visual displays may not be so effective, so guests wishing to enjoy the full immersive experience and displays would be advised to visit the museum after 12pm on these specific days.
A valid ticket for the Mary Rose is required for this event.
Book Tickets
Guide Prices
Included with standard museum entry.
TripAdvisor
Map & Directions