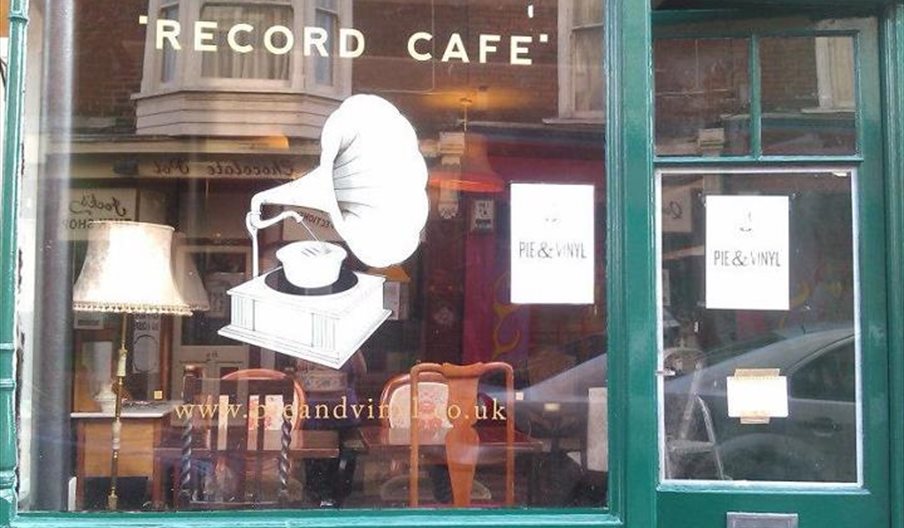 About
Created by music and pie lovers, for music lovers, who maybe also like to do pie.
The idea of Pie & Vinyl is simple, combining their love and passion for music with one of England's favourite old fashioned comfort foods in a stylish cosy location in Castle road, Southsea. Pie & Vinyl invite all of their brothers and sisters who currently inhabit this historically significant, fashionably vibrant culturally exciting city, to explore, enjoy and revel in this unique experience.
You'll find the latest eclectic music releases on CD, vinyl and MP3, if we don't stock it we'll order it.

The cafe area will be serving a wide range of pies sourced from Buckwells of Osbourne Road, and Pie Minister, ...as well as hot and cold beverages.
They've twinned with some of Southsea's top music providers, and will be staging pre-gig sets and merchandising stalls.
They offer great teas produced in Portsmouth, pies from Southsea as well as offering a chance for local bands and artists to showcase their work.

If you consider yourself either a John Peel or an uneducated eel, you'll feel at home in Pie & Vinyl.
Book Tickets
TripAdvisor
Map & Directions