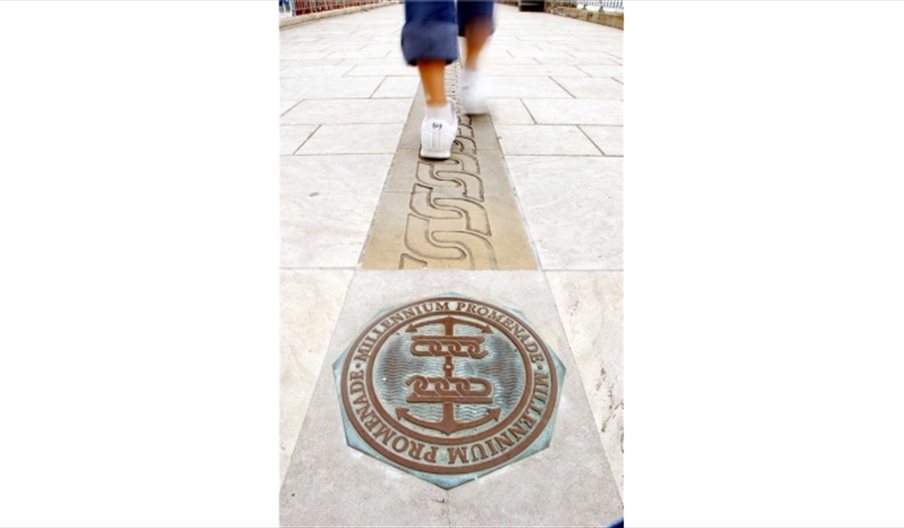 About
Please note, some of the narrowest sections of the Millennium Promenade are temporarily closed to enable people to effectively socially distance.
Three kilometres of promenade now links all of Portsmouth's historic waterfront. The route starts from Spur Redoubt near Clarence Pier, Southsea and finishes on The Hard, taking in Old Portsmouth, the Camber and Gunwharf Quays.The walkway has been built of the highest quality natural stone and opened up waterfront land that had been closed to the public for centuries.
The route is indicated by a chain motif set into the surface, symbolising partnership between the communities of Portsmouth and Gosport and between past and present. Historically it also refers to the chain, which used to be tightened across the harbour entrance at times of potential attack.
Column-mounted lanterns light the promenade, designed to reflect the historic character of blue lights at night that are strung around the harbour.
A free printed handout is available from the Visitor Information Centres, which provides full details of the route and the history associated with the Millennium Promenade.
Alternatively, download the Millennium Promenade leaflet from the pdf link on this page.
Book Tickets
TripAdvisor
Map & Directions