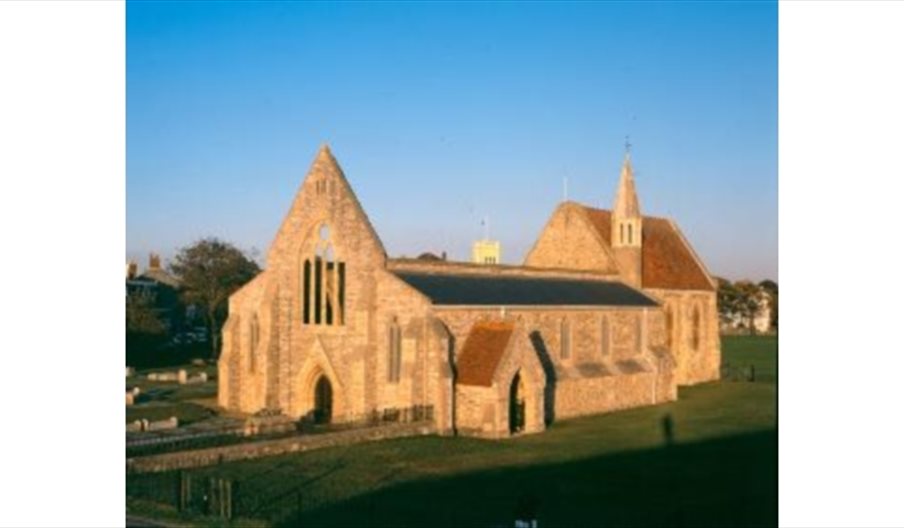 About
The Royal Garrison Church was built in 1212 but destroyed by fire bombs on 10 January 1941, but the chancel survived. King Charles II married there in 1662. Medieval hospital, Tudor ammunition store and church for the forces since the 1580s, the Royal Garrison Church has stood in Portsmouth for over 800 years.
The Royal Garrison Church is thought to have been built in 1212 by the Bishop of Winchester as part of a hospital and hostel for pilgrims. After the Reformation it was used as an ammunition store, before becoming part of the governor of Portsmouth's house during Elizabeth I's reign.
The church was restored in the 19th century, the architect GE Street was responsible for a ten-year refurbishment and repair programme of the church, including a new south porch and vestry, new flooring, and specially designed furnishings and memorial windows. This was completed by 1871, and the church took on a 13th-century appearance that it had not presented for many centuries.
In 1933 the church came into the care of the Office of Works, but a firebomb raid in 1941 destroyed the nave. The nave ruins now stand divided from the intact chancel by a modern screen wall. Although the nave was badly damaged in a 1941 firebomb raid on Portsmouth, the chancel is still roofed and furnished. It was this partial destruction which has given the Royal Garrison Church its distinctive look.
Fine 20th-century stained-glass windows now depict scenes from the Second World War and from the church's own history. The oak stalls of the 1870s are dedicated as memorials to the nation's most famous sailors and soldiers, beginning with Horatio Nelson and the Duke of Wellington.
Book Tickets
Facilities
Parking & Transport
Payment Methods
Approx length of visit - 00:45
Open by appointment outside normal opening times
TIC Staff Admitted Free
Provider Preferences
Tours and Demonstrations
Guided Tours Available for Groups
Guided Tours Compulsory for Groups
TripAdvisor
Map & Directions