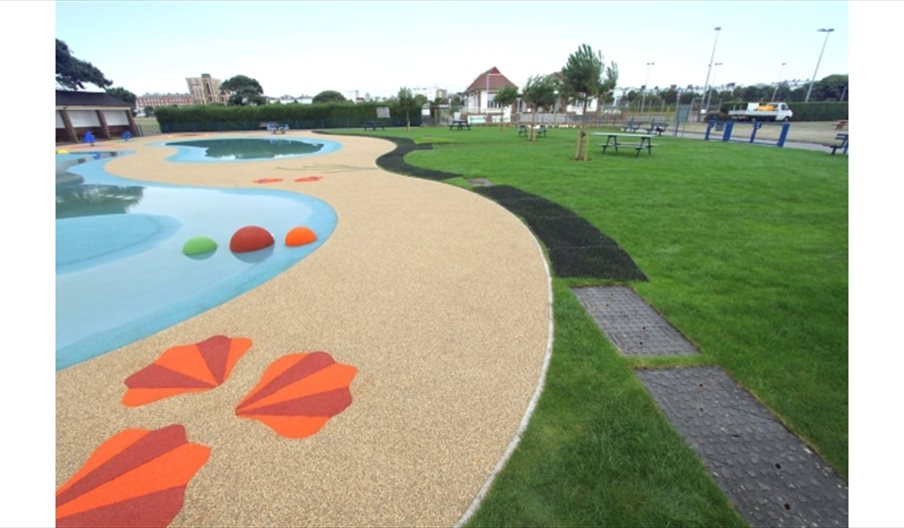 About
The Southsea Splash pool is aimed at those with children aged 8 and under.
This enclosed area alongside Southsea Common encorporates two paddling pools and lots of play equipment including a mini trampoline, seesaw and plenty of grass to sit on. The pool is chlorinated and tested to ensure its cleanliness three times a day. Nearby in the tennis pavilion is a sports cafe with good quality drinks and good food.
To make this a family friendly area we have to make sure that children are kept safe and for this reason no BBQ's, alcohol, smoking or dogs are allowed on site. There are also cycle racks on the pathway.
Please remember that children's skin is very sensitive so always bring your sun block.
Note: Children must wear swim nappies or swimwear at all times when in the splashpool area.
Please note: The Splash Pools may have to close at short notice. Before visiting, check the Portsmouth City Council website to see if there are closures in place, or take a look at the Facebook page.
Book Tickets
TripAdvisor
Map & Directions