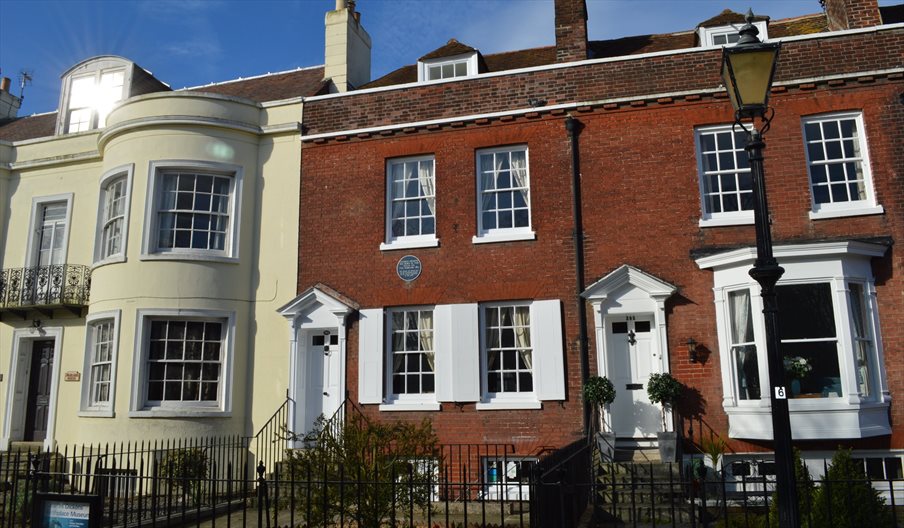 About
Celebrate the 210th anniversary of the birth of Charles Dickens at his first home, right here in Portsmouth.
Every year the Charles Dickens' Birthplace Museum hosts a special event to honour the great author, showcase his work and celebrate his connection to the city. Whilst Covid restrictions meant the event couldn't take place last year, it will return for 2022 to celebrate 210 years since Dickens' birth.
The event will be attended by the Lord Mayor of Portsmouth, who will lay a wreath at the front door of the home on Old Commercial Road and lead the crowd in three cheers. There will also be members of the Dickens Fellowship Portsmouth Branch on hand to give readings throughout the day.
Once the celebrations conclude, the museum will throw open its doors for a day of free entry. Please note, due to the size of the museum and space restrictions inside, the indoor capacity will be limited. If you plan to go inside the museum, please allow plenty of time for your visit and prepare to queue outside.
In addition to the celebrations on 7 February, there will be a week of private bookings at the museum, where you can have the place all to yourself for one hour. The private bookings allow small groups to explore the museum at their leisure without having to worry about space or social distancing. What's more, regular pricing applies so you don't have to pay any more than usual for this experience. See the Private Bookings page on the Charles Dickens' Birthplace Museum website for full details, including dates, times and how to book.
Book Tickets
TripAdvisor
Map & Directions