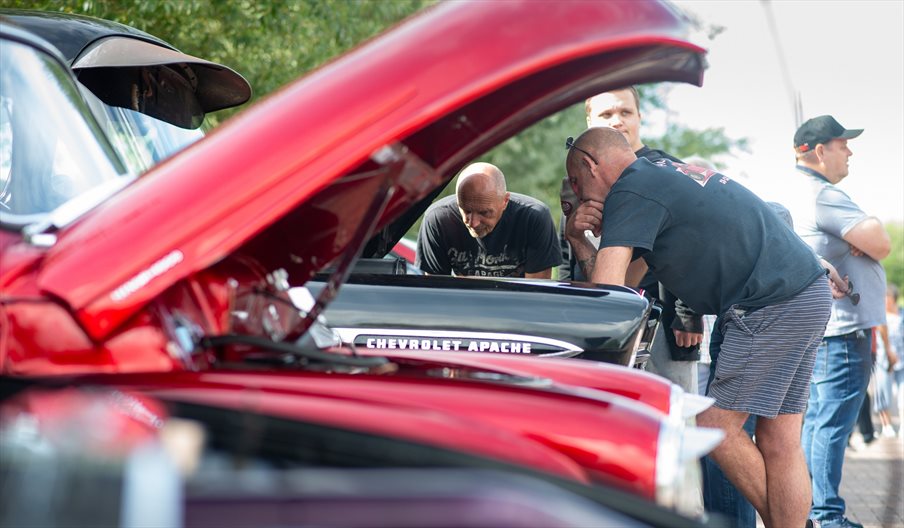 About
Post Solent hosts fantastic regular car meets on the second and last Sunday of each month, from 10am-12noon. Additionally, it hosts regular Thursday evening meet ups during the summer months, arranged around specific themes - covering some of the most desirable makes and marques.
The Car Meet events provide a great way to indulge your love of cars or simply take a look around what's on display. Even if you don't have a car to show off it's a great morning out, and what's more it's completely free!
For more information please see the Port Solent Car Meets group on Facebook.
Summer Car Meet dates and details for 2022:
31 May: MX5 - The two seater convertible legend
2nd June: Solent Renegades - Something for everyone, from classic motors to the latest sports cars
9 June: Mustangs - Did you know that the Ford Mustang is the most popular sports car worldwide?
16 June: Midweek MINIs - Featuring a range of classic and unique MINIs
23 June: Beachdubbin - Especially for Volkswagen enthusiasts
30 June: TVR - Get into gear with terrific TVRs
7 July: Petroleum Spirit - From Supercars to Classics, Americana to the Highly Modified
14 July: Porsche - Enjoy the wonderful world of Porsche from the PCGB Southern Group
21 July: Hampshire Classic Cars - Discover beautifully restored classics
28 July: Hampshire and Berkshire RSOC - Explore some of the region's very best Rally Sport cars
4 August: Mustangs - The return of the mighty Mustangs!
11 August: Solent Renegades - For motor enthusiasts of the classics to the very latest sports models
18 August: Ferraris - Get up close to the ultimate sports car, the Ferrari!
25 August: Victory Wheelers - Check out some awesome motors with Victory Wheelers, the South Coast's leading Custom, American and Hot Rod club.
Book Tickets
Map & Directions