Odeon
Portway
Port Solent
Portsmouth
Hampshire
PO6 4TS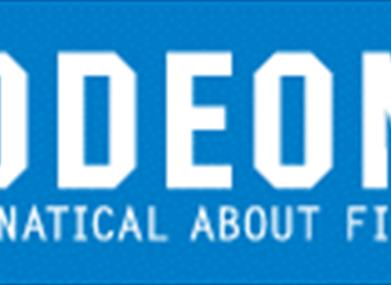 Founded in 1930 by Oscar Deutsch, Odeon was acquired in 1941 by J Arthur Rank who had interests in film production and distribution. Odeon remained a part of The Rank Organisation for a further 58 years. An extensive re-branding campaign in 1998 further re-enforced Odeon's position as market leader in the UK and introduced "Fanatical About Film" to the UK cinema-goer. The re-branding and refurbishment campaign culminated in the £3million upgrade of the flagship cinema, the Odeon Leicester Square.
On the 21st February 2000, Odeon was sold to Cinven, who merged the newly re-branded Odeon chain with their existing ABC cinema chain. The resulting chain of cinemas were all re-branded and Odeon enjoyed over two years of continuing positive growth.
Following this success, Cinven sold Odeon to a consortium of investors early in 2003.
What's Nearby
Port Solent is Portsmouth's Leading Waterside Leisure Destination. Over 20 restaurants overlooking...

0.04 miles away

Port Solent is the south coast's premier destination marina.

0.36 miles away

A Roman-Saxon shore fort with Norman additions. A near-perfect keep and Norman church within the...

0.72 miles away

Fizzical fun for everyone. Rain or shine - day or night!

Portsmouth Playzone is the biggest...

0.75 miles away
Open-air swimming pool and splash pool.

1.22 miles away

Beginners to pro's South Coast H2O is the home of the UK's longest System 2.0 straightline cable....

1.22 miles away

The Mountbatten Leisure Centre is the city's premier sports facility.

1.26 miles away

Sunsail Events offers amazing corporate sailing days, team building activities and bareboat...

1.3 miles away

We have excellent facilities available for you to work up a sweat playing tennis! Whether you are...

1.38 miles away

A chalk escarpment 120m high, with spectacular views across the harbour to the Isle of Wight. The...

1.48 miles away

The new centre has been set up to display artefacts, reproduction exhibits and memorabilia from...

1.56 miles away

An eighty-hectare site surrounding the fortifications of Hilsea Lines ancient monument

1.69 miles away

ROKO is the biggest sports, health & fitness club on the south coast.

1.79 miles away

Irving and Co brings the welcome return of brewing to Portsmouth and a new brewery to excite the...

2.05 miles away

Fort Nelson is a superbly restored Victorian fort overlooking Portsmouth Harbour. It is home to...

2.28 miles away

Small terraced house of 1805 in which the famous novelist was born and lived for a short time....

2.4 miles away
Previous
Next