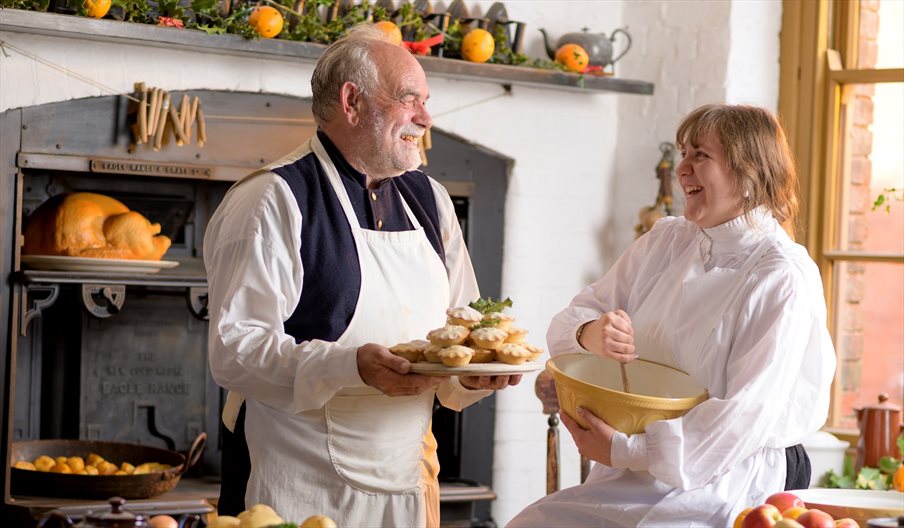 About
Step back in time and experience a Victorian Christmas in the garrison kitchen at Fort Nelson.
Head Cook Private Dobson and Chief Baker Mrs Blenkinsopp will fire up the original range, which dates back 150 years, to cook up a festive feast.
The barrack rooms celebration will be part of special tours taking place between December 18 and 23.
Visitors will learn about the life of a soldier in Victorian times and enjoy a glass of mulled wine and mince pies.
Tickets cost £3.50 per person – under 5s are free but please book a ticket to help manage visitor numbers.
Event tickets will also include entrance to the Royal Armouries' national collection of artillery and historic cannon. The museum galleries will be open for visitors to see 700 treasures spanning 600 years of history.
Visitors can also enjoy the Victorian fort's spacious outdoors areas with a walk around our ramparts taking in the spectacular views and exploring the tunnel.
Book Tickets
Guide Prices
£3.50 per person (aged 5+)
Under 5s are free, but please book a free ticket to help organisers manage visitor numbers.
TripAdvisor
Map & Directions