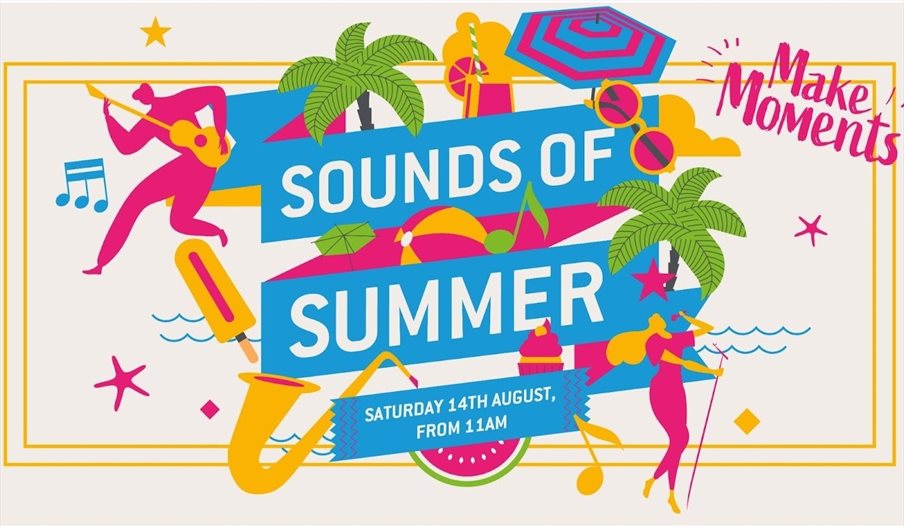 About
Port Solent is back with its first big free event for 2021 - Sounds of Summer - where visitors can enjoy live music, family fun and entertainment.
There will be exciting entertainment for all with magic shows, balloon modelling, hula hoop shows, workshops, and so much more.
Dance the day away with live music from House of Anthems, playing all things Ibiza, Ministry and clubbing pop hits. The fantastic 19 Forever will also be playing, featuring the best 90's Britpop hits and naughties indie bangers, along with Ten Dollar Shake, a power trio making many delicious flavours of noise!
Also, look out for a special guest, the 8ft tall Bridie the Tea Lady with her cake laiden 7ft tea trolley - she's guaranteed to bring smiles to everyone's faces!
The Sounds of Summer line-up is:
Magic and children's entertainment with Matthew Garrett
11am - 11:40am
Balloon modelling / Punch and Judy puppet show
11:40am onwards
Live music from Ten Dollar Shake
12.30pm - 1.30pm
Hula Hoop show and workshop with Angie Mack
1:30pm - 2:30pm
Live music from House of Anthems
2:30pm - 3:15pm and 3:30pm - 4:15pm
Hula Hoop show and workshop with Angie Mack
4.15pm - 5:15pm
Live music from 19 Forever
4:45pm - 5:30pm and 5:45pm - 6:30pm
Plus, with 12 bars and restaurants to choose from, there is a huge choice of food and drink available for anyone wanting to extend their visit. And the free parking means you can sing, dance, eat and enjoy all Port Solent has to offer for as long as you like!
Book Tickets
TripAdvisor
Map & Directions