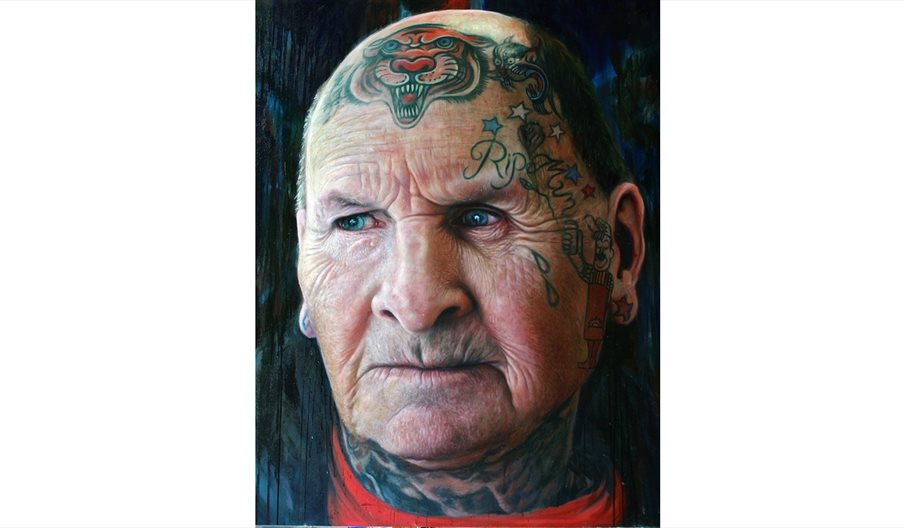 About
Join the Hotwalls Studios for Portraits of Pompey, an exhibition of works completed in Studio 5 by Karl Rudziak.
The collection will feature paintings from Karl's ACE-funded project We Don't Need Culture and entry is free.
The Round Tower and the Hotwalls Studios are accessible for wheelchair users. All are welcome. The Hotwalls Studios are a 15-minute walk from Portsmouth Harbour bus and train station, and a 15-minute walk from Southsea.
We Don't Need Culture
We Don't Culture is a project that continues to explore attitudes in Portsmouth towards the word culture - in particular the elitist connotations it can invoke.
Working closely with Portsmouth City Council and Arts Council England, Rudziak engages the local community in low income, inner city areas through sketching and painting portraits of local characters, working with local people in community hubs, youth centres, coffee mornings and multicultural groups.
The project, now in its fourth year, aims to re-brand the word culture as a concept that is inclusive and equal within all areas of the community, to expose those who wouldn't normally see themselves as "cultural" to arts practice by painting, and then exhibiting, the resulting pictures in pop-up exhibitions.
Book Tickets
TripAdvisor
Map & Directions