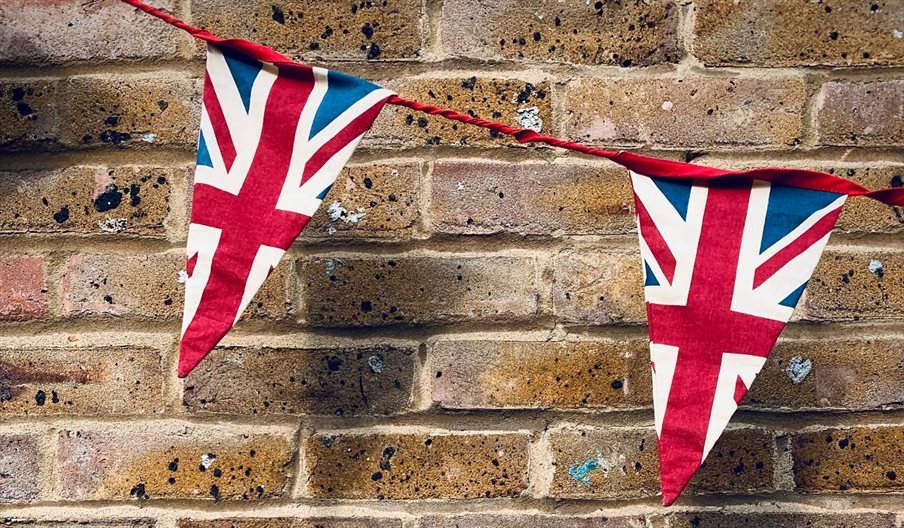 About
Big Lunch events, lighting beacons in the north and south of the city, grants for environmentally friendly legacy projects and a weekend of street parties are among the exciting plans Portsmouth City Council has in store to mark the Queen's Platinum Jubilee in 2022.
The Platinum Jubilee of Queen Elizabeth II will be celebrated in June 2022 to mark 70 years since Her Majesty's accession on 6 February 1952.
In the United Kingdom, an extra bank holiday has been created and the traditional May bank holiday weekend will be moved to the start of June, to create a special four-day Jubilee weekend from 2 – 5 June 2022.
Big Lunches
You're royally invited to mark the Queen's Platinum Jubilee by heading to one of Portsmouth's free Jubilee Big Lunch events on Sunday 5 June.
There are two Big Lunch events happening within the city: on Southsea Common and King George V Playing fields. Join in the fun from 10am to 5pm and enjoy community performances from 11am to 12:30pm, followed by a extended live bandstand music from 1pm to 5pm at both sites. Refreshments will be available, or you can bring your own picnic.
Southsea Common Big Lunch
There will be a funfair on Southsea Common. Please note that there will be limited parking within the city so please try and use public transport.
KGV Playing Fields Big Lunch
There will be a circus set up on KGV Playing Fields, for tickets please visit circus-wonderland.co.uk. Additionally, Aspex Gallery and Hotwalls Studios will have fun family arts and crafts activities to enjoy throughout the day. If you are going to KGV Playing fields, please park within Lakeside Car Park situated off the A27 (PO6 3EN).
National Beacon Lighting
Portsmouth is participating in the national Beacon Lighting programme, with beacons being lit at Fort Widley and Southsea Castle on Thursday 2 June to mark the start of the celebratory weekend. Both beacons will be lit at 9:45pm.
If you are wishing to go and enjoy the beacons you are welcome to enjoy the celebration on Castle Fields, this event is due to start at 9:30pm to 10pm. Please note that Fort Widely will not be open to the public to go into the Fort.
Civic Silver Exhibition
A glittering exhibition of civic silver will go on display at Portsmouth Museum and Art Gallery. Featuring items that have never before gone on publc display, as well as loans from the Royal Navy, this will be an exhibition not to be missed. Plus, entry to the museum and exhibit is totally free.
Queen's Jubilee Neighbourhood Grants
To celebrate the Queen's Platinum Jubilee, grants are available for environmentally focused community legacy projects in every ward in the city, such as wildflower gardens or beehives. For ideas and inspiration visit Wilder Portsmouth.
Street Parties
Dozens of local get-togethers will be happening around the city, with street parties being organised by local community groups and individuals.
Book Tickets
TripAdvisor
Map & Directions