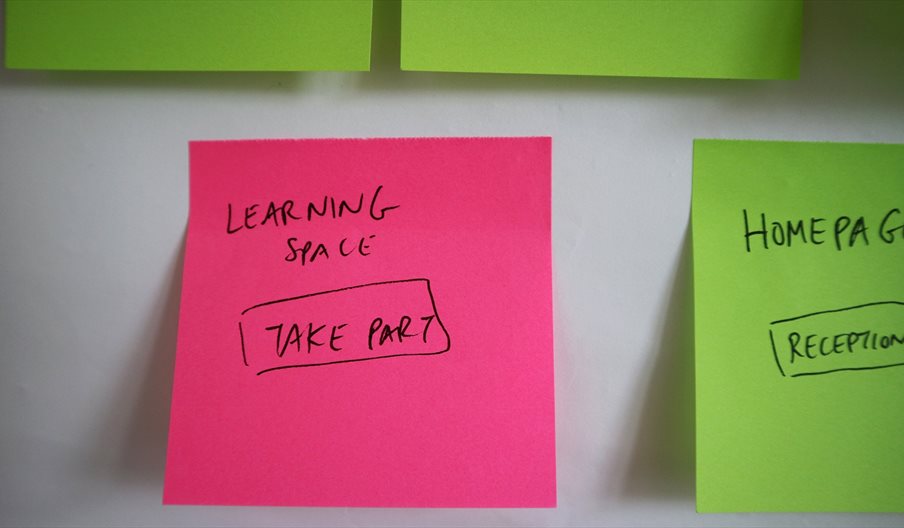 About
Artist Bettina Fung invites you to join her for a Silent Reading Group, inside her new interactive digital artwork The Sea Changes Into Words.
The Silent Reading Group is an experimental reading group that takes place online in real-time, where discussions are carried out by typing only and possibly anonymously. It is an ongoing project of Bettina Fung, with its inaugural session held as part of Young Blood Initiative's Wake Up and Smell the Tear Gas programme in September 2020, that explored the relationship between art and activism.
The discussion will focus on "Cruising as" by Moira Hille, from the book, Spaces of Commoning: Artistic Research and the Utopia of the Everyday (edited by Anette Baldauf, Stefan Gruber, Moira Hille, Annette Krauss, Vladimir Miller, Mara Verlič, Hong-Kai Wang, Julia Wieger).
The book is available to read and download: http://spacesofcommoning.net/publications/
"Cruising as" is on PDF pages 38-43.
Throughout this event, participants will be inspired by the idea that "text is a social space" (Fred Moten): the session will reflect on this way of being with one another, and in relation to the idea of commoning within the digital space.
To join the live event in the Gathering Space you will need to complete The Sea Changes Into Words online game, accessed through Aspex's website from Thursday 20 May 2021. The first experience of playing the game usually takes at least 30 minutes. It's recommended visitors play the game in advance of this event, or starting to play the game at 6:30pm if not before. To take a shortcut at the start of the game, tell the Receptionist you have been here before and you are here for the Gathering Space.
For this event you will not be seen or heard through a camera or microphone.
Please read - important information about this work
Before entering The Sea Changes Into Words, Aspex would like all visitors to be aware that the Gathering Space may, at some times of day, be unmonitored. It's therefore recommended that under 18s only enter the online Gathering Space with the supervision of an adult.
Aspex and Bettina Fung (the artist) are committed to creating a welcoming, accepting and safe environment for all visitors. You may encounter fellow participants in the Gathering Space and we encourage mutual respect, collaboration and exchange. This is a collaborative space with contributions made by many participating individuals. Some views and opinions stated here may not reflect the beliefs of Aspex and the artist, and should not be deemed as reflective of their position. This is also a space that appreciates the coexistence of similarities and differences and again we encourage all participants to be respectful of different cultural practices, attitudes and beliefs.
Any derogatory language, personal attacks, violence and threats of violence, unwelcome sexual content, racism, transphobia, homophobia, ageism, sexism, ableism, body shaming, disruptive behaviour and harassment of any form will not be tolerated. Any inappropriate content or incidences of cyber crime found in the Gathering Space should be reported to Aspex immediately.
The Sea Changes Into Words is best experienced on a computer as some features of the game may not work as intended on a tablet or mobile device.
Most players take around 30 minutes to reach the Gathering Space but you may want to spend longer exploring the building.
The game has been tested with some screen readers but if you are having difficulties accessing the work please contact info@aspex.org.uk or call the gallery during opening hours on 02392 778080.
If you are having technical difficulties accessing the Gathering Space during this event please email info@aspex.org.uk. The team will be monitoring the inbox throughout the event to provide support promptly.
Book Tickets
TripAdvisor
Map & Directions