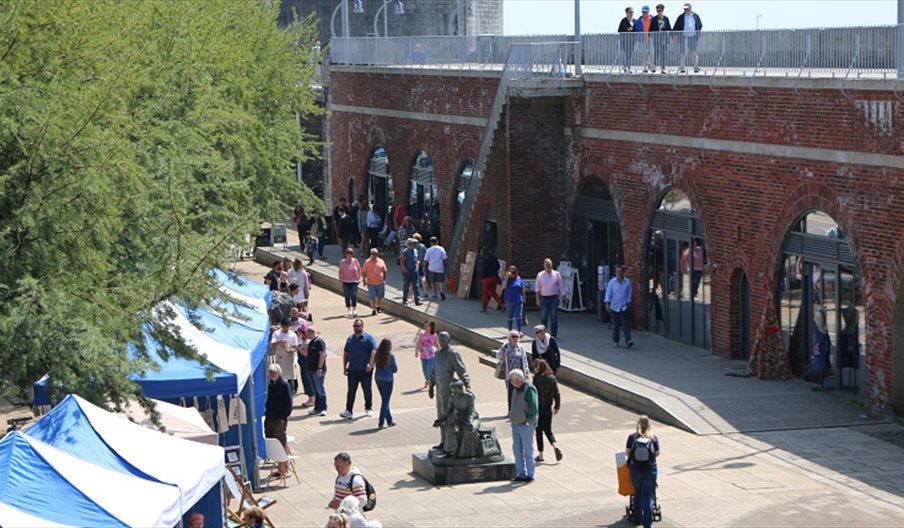 About
Celebrate the bank holiday weekend at the Hotwalls Studios! Expect bespoke craft and original artworks, plus Open Studios and beautiful views of historic Old Portsmouth.
The Hotwalls Studios Creative Markets unite quality makers from across Hampshire, working in print, paint, ceramics and textiles. All studios will be open to the public, and the event will be accompanies by the Traders' Keep artisan craft fair in the nearby Round Tower.
Entry is free and booking is not required. These events are designed to be fully accessible to any visitors with disabilities - all are welcome.
The Hotwalls Studios comprise of 13 artists' studios, set in the old coastal artillery defence in Old Portsmouth. Converted into public-facing studio space in 2016, the studios are accompanied by the Round Tower events space, a 600 year-old monument by the sea. Since the conversion, the space hosts varied creative events throughout the year.
Pay and display parking is available onsite, and the Hotwalls Studios are a fifteen minute walk from Portsmouth Harbour train station.
Book Tickets
TripAdvisor
Map & Directions