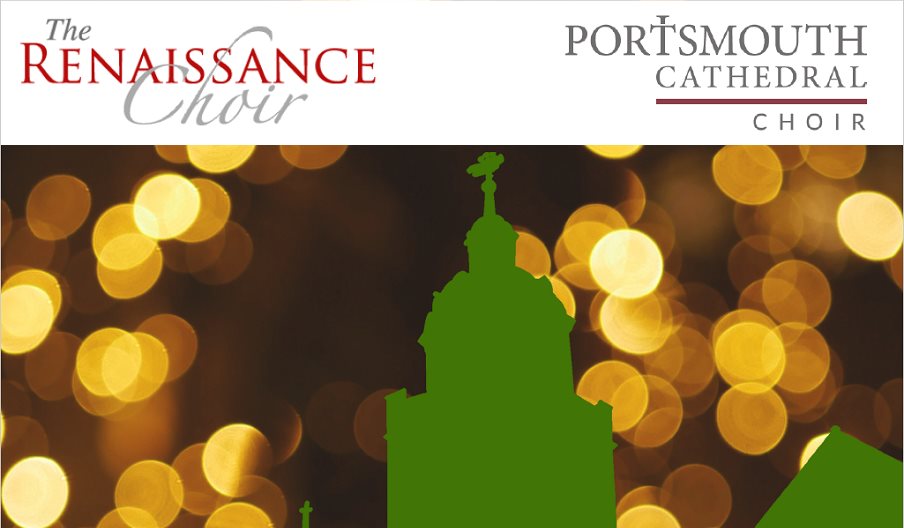 About
The Renaissance Choir and Portsmouth Cathedral Choir have announced the return of their annual Christmas Carols by Candlelight Concert at Portsmouth Cathedral, in support of Rowans Hospice Charity. Go along for a beautiful, festive evening full of traditional carols.
Set in this beautiful venue, the evening's programme will be packed full of wonderful music, including some carols and Christmas songs that are sure to fill the audience with festive cheer. Tickets start from just £10 and all money raised will support the local hospice.
On arrival, you will receive a complimentary bottle of water and mince pie. There will also be an opportunity to purchase Rowans Hospice Charity Christmas cards and to take part in the Christmas Raffle, where you could win £1000 (winning tickets will be drawn on Friday 17 December 2021).
The Renaissance Choir
The Renaissance Choir was formed in 1976 by Ray Calcraft. Currently, there are approximately 34 members of the chamber choir. The conductor, Peter Gambie, has led the choir since 1992.
The Choir's favourite choral music is Renaissance polyphony, however they do perform more contemporary works. The Choir members love to sing the music of: Byrd, Tallis, Victoria and Palestrina, and later composers such as Bach, Mozart, Poulenc, Whitacre and Lauridsen, to name a few. Most of their music is performed acapella.
Portsmouth Cathedral Choir
Portsmouth Cathedral Choir is made up of 24 boy choristers, six probationers and 12 gentlemen (including six choral scholars) who contribute to the pattern of daily cathedral worship. The choristers rehearse on weekday mornings at 8am before a normal school day in preparation for the week's music. In any normal week the Cathedral's Choirs sing for at least six services.
Important Information
The health, safety and wellbeing of Rowans Hospice patients, their families, staff and volunteers remain the team's absolute priority and, like many other organisations, organisers recommend the use of a lateral flow test prior to attending thus event. Should you experience any symptoms, or if you have been in contact with anyone displaying symptoms of Covid-19, please kindly refrain from attending. Please also refer to the Portsmouth Cathedral website for further information regarding Covid-19 requirements and precautions.
Book Tickets
Guide Prices
Central Nave - £15
Sides - £10
Children - £5
TripAdvisor
Map & Directions