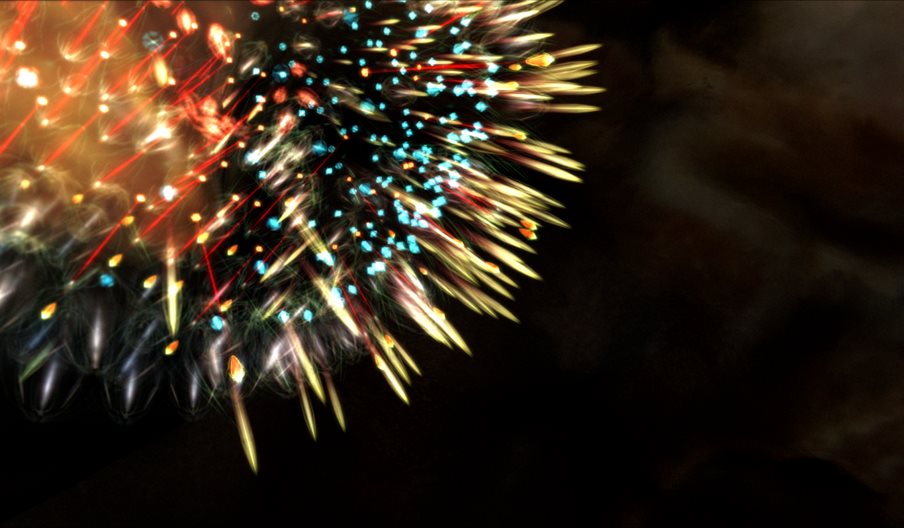 About
Aspex launches its 40th anniversary programme with a trans-Atlantic presentation by artist duo boredomresearch.
In Search of Chemozoa, a new three-channel moving image work by boredomresearch, opens at Aspex as soon as possible in 2021 - when UK coronavirus restrictions allow. Commissioned and funded by the Arizona Cancer Evolution Center at the Biodesign Institute, Arizona State University, developed in partnership with Aspex and supported using public funding by the National Lottery through Arts Council England, the multi-channel video responds to new therapeutic approaches centred on managing rather than curing cancer.
To be shown at both Aspex and the ASU Art Museum at Arizona State University, In Search of Chemozoa is a poetic response to world-leading research studying cancer across species. Combining computer animation with filmed footage from inside laboratories and in natural environments, boredomresearch present ideas for an alternative cultural understanding of cancer. The artwork provides an original view of the relationship between the latest cancer research and developing theories about biomedical and ecological health, informed by interviews with over 20 scientists.
The exhibition marks the beginning of Aspex at 40, a year-long programme of activities to celebrate Aspex's 40th anniversary. Established by artists in 1981 at the original Art Space Portsmouth site in Brougham Road before moving to the iconic Vulcan Building in Gunwharf Quays in 2006, Aspex has developed an international profile for supporting emerging artists at a key stage in their career. boredomresearch previously presented Theatre of restless automata at Aspex in 2005, and have been invited back to present their new commission following on from a residency developing the new work in 2018/19.
boredomresearch are internationally renowned for exploring an understanding of the natural world through new media technologies. Becoming intimately aware of the vulnerability of complex systems, including those which support human life on earth, they present a daring new vision for technological innovation, centred on reuniting the presently splintered domains of art, science and society. Their work considers our strategies for coping in a world increasingly destabilised by human activity. Collaborating with world leading scientists, boredomresearch are challenging a broader concern over a tendency towards increasingly complex solutions to answer the dilemma of environmental crisis. boredomresearch won the Moving Image Lumen Prize in 2016 and have recently been commissioned for the Human Cell Atlas global public engagement project, collaborating with scientists at the University of Oxford.
boredomresearch and Joanne Bushnell, Director of Aspex will be in conversation for a free online event during the opening weekend (date TBC). Together they will discuss the exhibition and reflect on the development of the new work since 2018 and the longer term relationship between the artists and the gallery.
Map & Directions