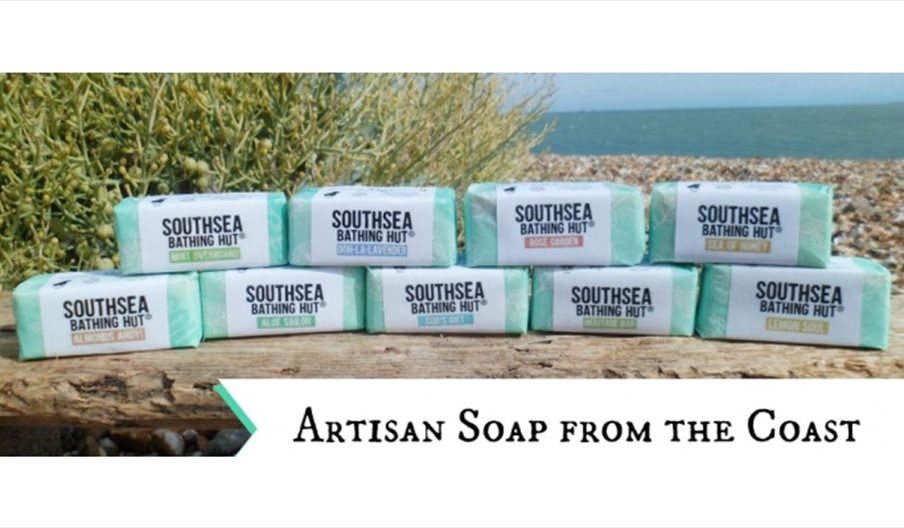 About
We make artisan bathing products, handmade bathing accessories and coastal interior goods.
- We're bringing soapy back
From the 17th century until the 1930s, Portsmouth had a flourishing soap making industry which supported the naval laundry. The major players were Doudneys of Commercial Road, and Tillys of Prospect Row. Our mission is to revive Portsmouth's lost soapmaking heritage.
- Made by hand, not machines
Every product is lovingly handmade by us, using traditional methods. Our original recipes are unique to us.
- Lots of goodies, never any nasties
We use the highest quality, natural ingredients with the best benefits for your skin. Never tested on animals and free from sulphates, artificial colourings, artificial fragrances, chemical preservatives and palm oil.
Find us at:
Southsea Art & Antique Market
Palmerston Road, Southsea, PO5 3PT
Saturday 28 November, 9am – 4pm
Love Southsea Market
Palmerston Road, Southsea, PO5 3PT
Saturday 5 December, 9am – 5pm
Love Southsea Market
Palmerston Road, Southsea, PO5 3PT
Saturday 12 December, 9am – 5pm
Book Tickets
TripAdvisor
Map & Directions