Baffins Pond
Tangier Road
Portsmouth
Hampshire
PO3 6JN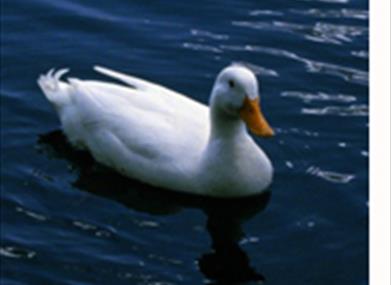 The pond's main attraction is the large number of ducks and other wild fowl that people of all ages come to feed. Please only feed the birds grain - it is essential for the well-being of the birds and to maintain a healthy pond.
There are established reed beds and other water plants helping to create a diverse habitat to encourage a wider range of flora and fauna. There is a large play area with equipment for all ages and a sand pit. The site has recently been upgraded to include accessible equipment such as play panels, a sand table and disabled swing seat. Close to the play area is a ball-court with basketball and 5-a-side goals and the grassed field also has 5-a-side goals.
An old compound has been transformed into a base for Baffins Pond Association who involve the local community in organised events and projects.
What's Nearby
In the seventeenth and eighteenth centuries this area was dominated by extensive salt workings and...

0.44 miles away

With our professional and friendly staff you can be sure of a warm welcome and a great time when...

0.65 miles away

Portsmouth boasts two 18 hole golf courses available for pay and play, with visitors welcome at...

0.66 miles away

0.87 miles away
Fratton Park is home of Portsmouth Football Club.

0.88 miles away

St Mary's has been described as the finest Victorian building in Hampshire. Designed just over 100...

0.9 miles away

ROKO is the biggest sports, health & fitness club on the south coast.

1.29 miles away

Portsmouth Watersports Centre has all the facilities and equipment needed for a wide range of...

1.32 miles away

Small terraced house of 1805 in which the famous novelist was born and lived for a short time....

1.33 miles away

Southsea Marina sits on the threshold of the Solent - its relaxed and friendly atmosphere a...

1.34 miles away

Eastney Beam Engine House contains a pair of James Watt beam engines and reciprocal pumps restored...

1.36 miles away

The Royal Marines Museum tells the remarkable history of the Royal Navy's own infantry from 1664 to...

1.53 miles away

An intimate community music and comedy venue with a programme to suit all performers and their...

1.53 miles away

Eastney swimming pool is a small 20m indoor community pool.

1.55 miles away

The Wedgewood Rooms, Portsmouth is a well established live music venue, playing host to many...

1.58 miles away

Liquid & Envy presents an unrivalled clubbing experience.

1.65 miles away
Previous
Next